History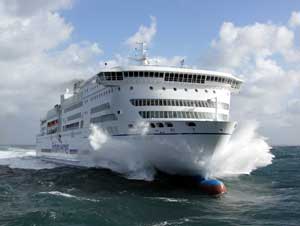 Mason Shipbrokers Ltd are a London-based shipbroker specialising in sale, purchase, chartering, contracting and valuations of car passenger ferries and roro tonnage with 30 years experience.
Mason Shipbrokers Limited have concluded over 170 sales, purchases, charters and newbuildings. The clients list covers distinguished operators on a worldwide basis. Since the formation of the company, M.S.L has been the exclusive broker for Brittany Ferries', all ferries presently flying Brittany Ferries' flag have either been purchased or contracted through Mason Shipbrokers.
Availability
In-depth market overview
A close network of personal contacts and relationships
Trust
We believe trust is essential for any long-term relationship you try to establish with a client. It is the basis of our business. Availability is another key factor, our clients know that whenever they have a query we will be at their service. There simply is much more to a broker than to a database or an electronic voice. It requires empathy and in-depth adaptation to every single client.
We are able to provide owners with a different point of view on projects and planning, something which cannot be replaced by any database.
A vessel is something highly complex, not a basic product which you can sell or buy online. You need very specific knowledge which only a broker can provide.